"Optimize your schedule for a better work-life balance".
Are You Ready to Subscribe?
Sign up Now!
Find your work-life balance in 3 simple steps: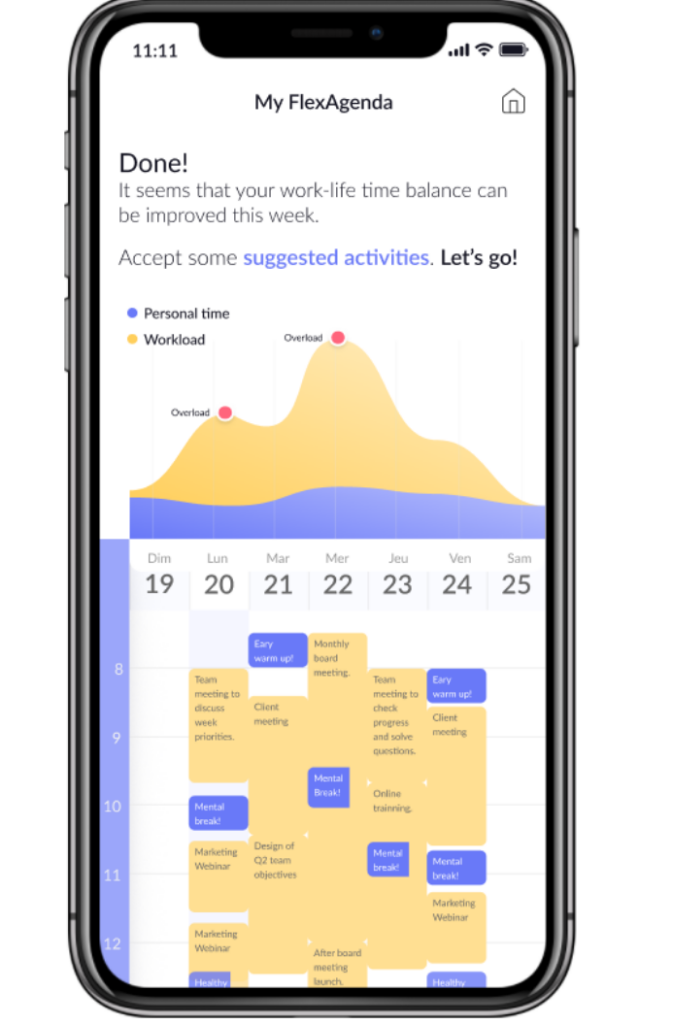 FIRST STEP
FlexAgenda synchronizes with your current calendar to optimize your schedule
STEP TWO
Our artificial intelligence analyzes your calendar management habits to optimize the organization of your day.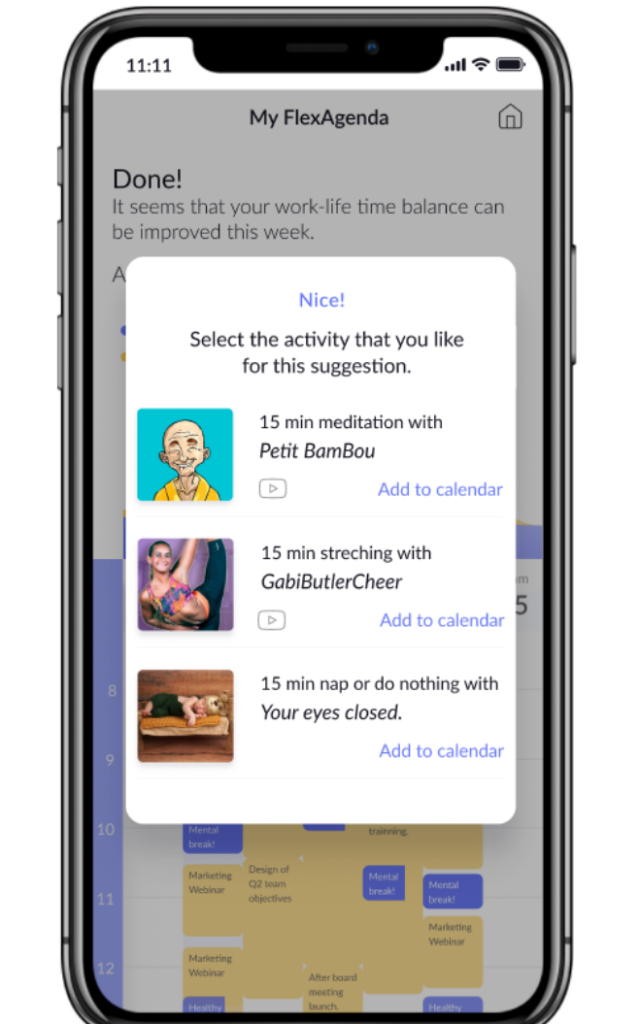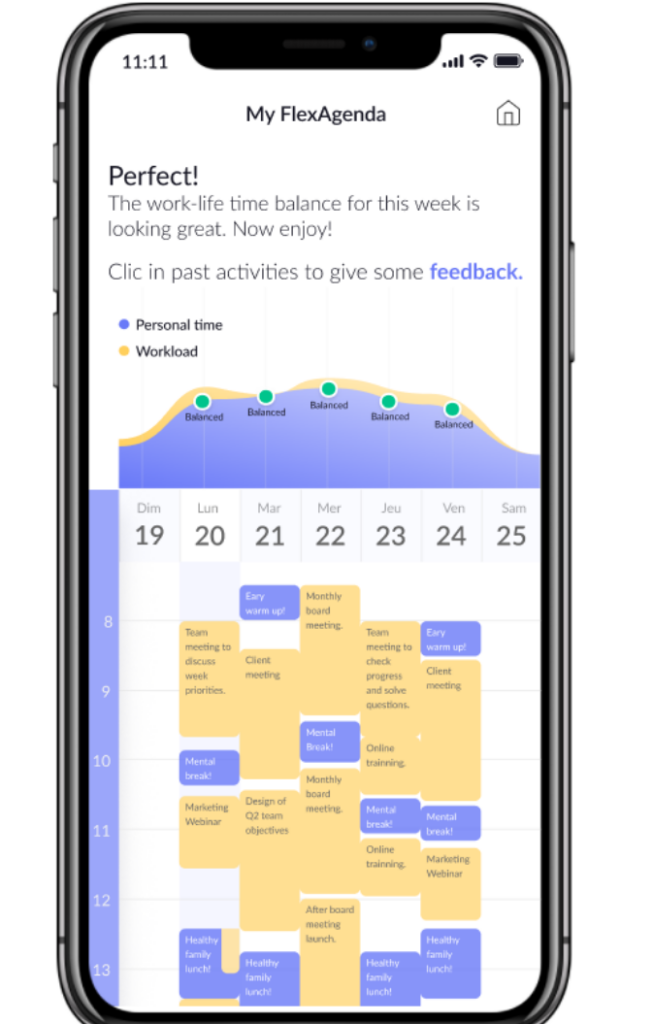 STEP THREE
Your busy days become a perfect balance between work, personal and family life.